How to Use a Manual Can Opener?
It will have 5 steps to make it, kindly check as below:
Step 1: Open the arms of the can opener. The arms of the can opener need to be in the open position so that the cutting edge can be fitted to the can. Grasp 1 arm of the can opener with each hand and gently pull the arms apart. The arms will lightly lock in place when they are in the open position.
Step 2: Place the cutting edge of the can opener on top of the lip of the can lid. Keep the arms of the can opener in the open position while you align the cutting edge. Ensure that the cutting edge is resting on top of the lip of the can and that the serrated wheel is lined up in the furrow that circles the can`s edge. Then make sure that the rotating handle is positioned on the outside of the can, so that you are able to easily turn it.
Step 3: Close the arms of the can opener to puncture the lid of the can. Press the handles of the can opener together. This pushes the cutting edge into the lid of the can. Listen for the hissing sound as the cutting edge punctures through the lid and releases the pressure from inside the can.
Step 4: Twist the can opener handle to rotate the cutting edge around the lid. Hold the can opener arms in 1 hand and twist the handle clockwise with your other hand. This causes the serrated wheel to roll around the edge of the can which makes the cutting edge move and puncture through the can. Work your way around the can lid until it has mostly separated from the can and only 1⁄2 in (1.3 cm) of the lid remains connected.
Step 5: Lift the lid from the can to remove it. Once you have almost completely separated the lid from the can, open the arms of the can opener and pull it away from the can. Then use your fingernails or a knife to carefully pry the lid of the can upward so that you can see the contents. Pour the contents out of the can and recycle or discard the can.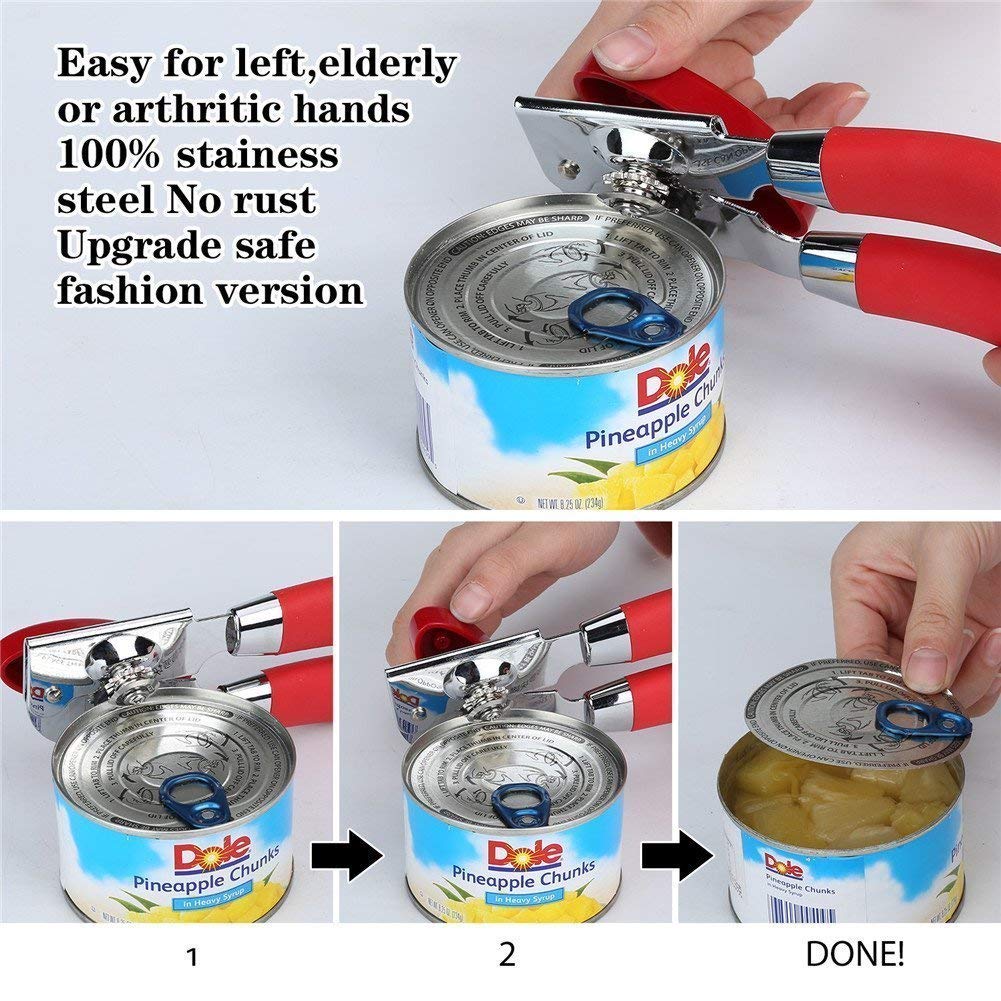 And here we would like share some our types of can opener for you, kindly check this link as below:
https://www.bettyhomelife.com/can-opener/